Rocky: By those who love him
On the anniversary of his death, David Rocastle's former teammates pay tribute to a club legend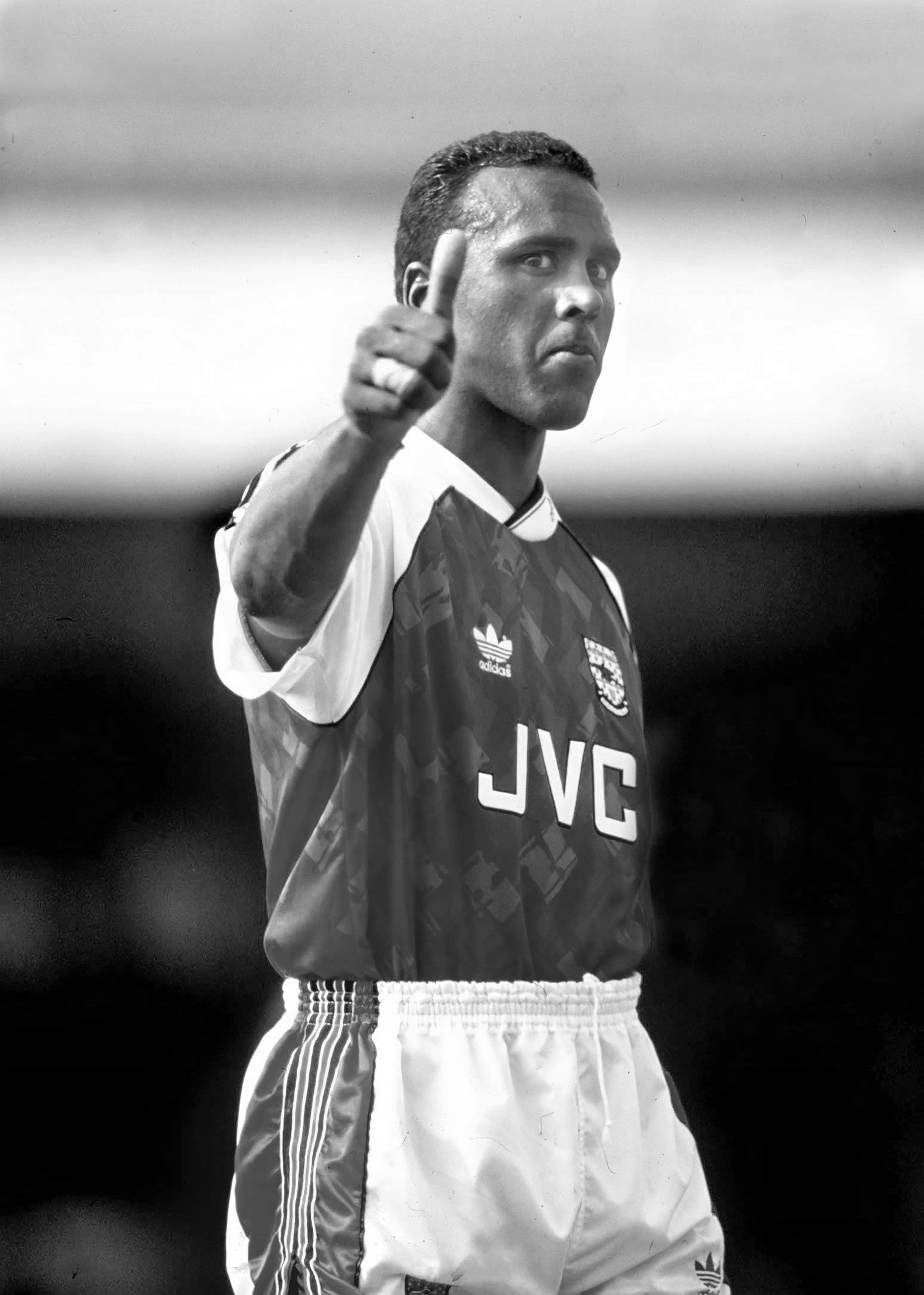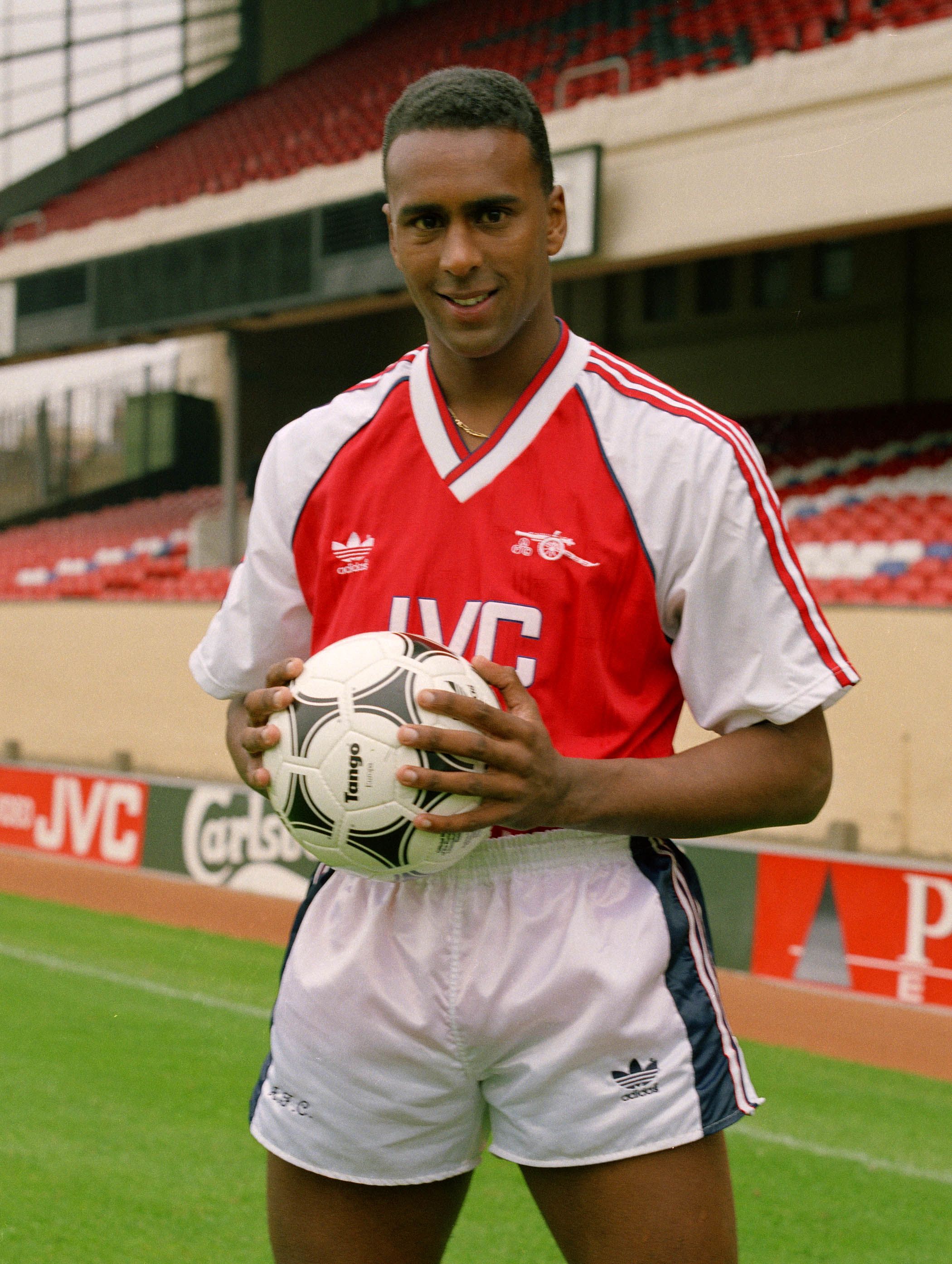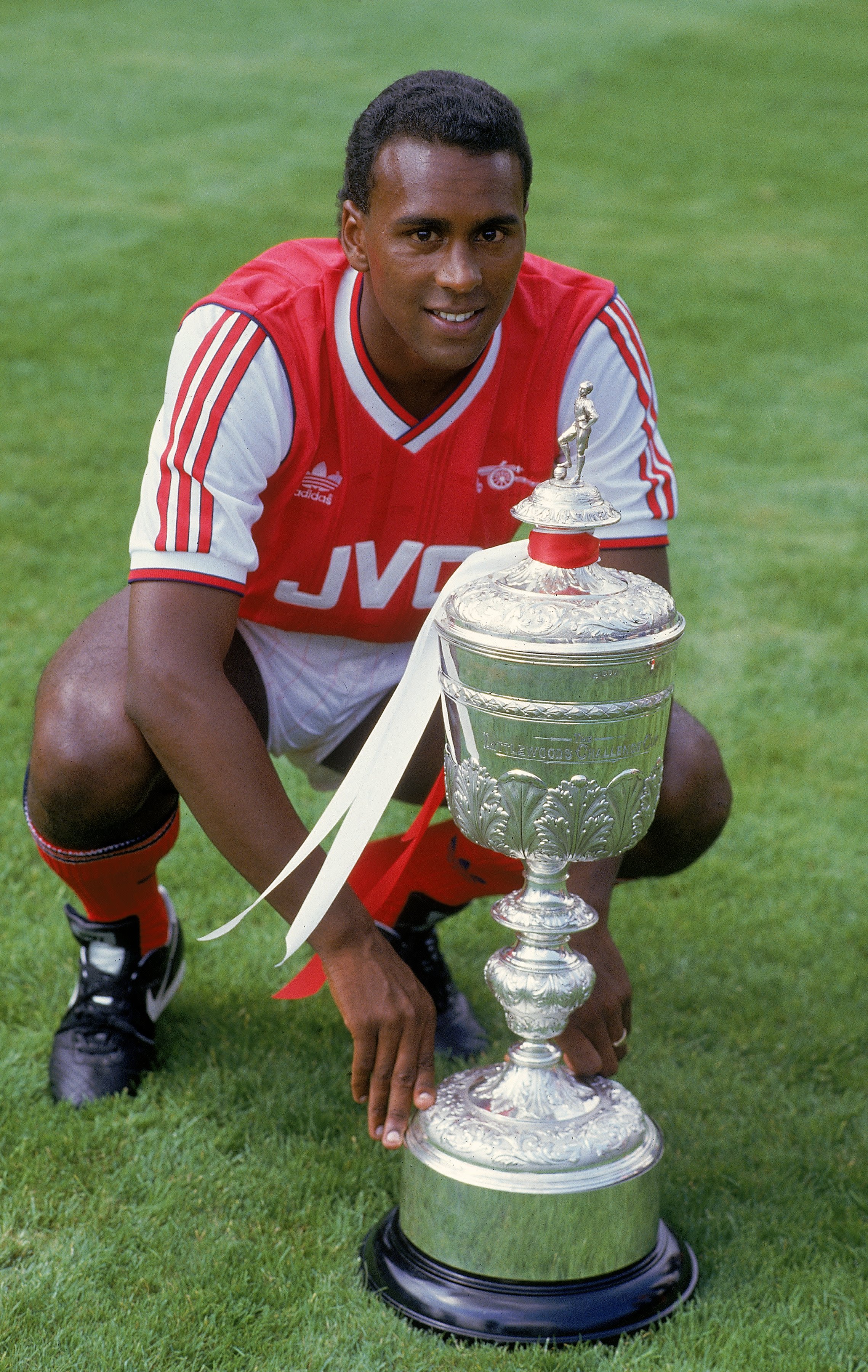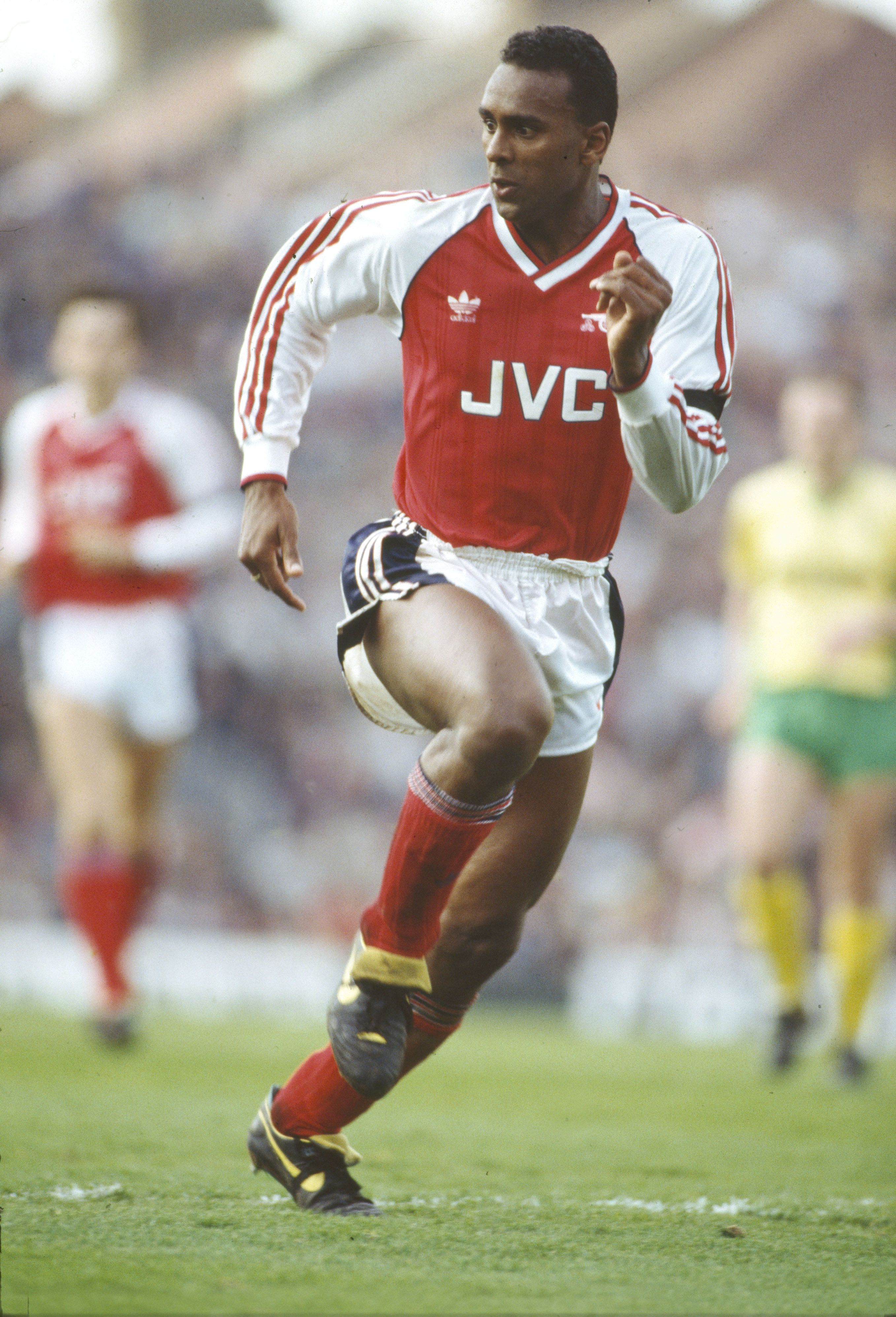 March 31, 2023 marks 22 years since the passing of David Rocastle.
Rocky was born in Lewisham in 1967 and grew up in Brockley with Ian Wright. The close friends would end up playing together for The Arsenal.
Even at a young age, Rocky's talent was evident. He made his debut in a goalless draw against Newcastle while still only 18 and scored his first goal against Luton in the FA Cup the following February.
Then came the 1986/87 season. Still a teenager, Rocky scored the winner in a League Cup semi-final against Tottenham and went on to lift the trophy after a 2-1 victory over Liverpool.
Rocky was named in 1987's PFA Team of the Year and won the Barclays Young Eagle award – honours he received again in 1989 as he thrived alongside the likes of Paul Davis, Michael Thomas, Alan Smith and Tony Adams. He played a key role in our dramatic title-winning season, playing in every league match as we won the league at Anfield… right at the end.
Rocky was a First Division champion again in 1990/91 - a season in which we lost just once in the league. Then, ahead of the 1991/92 campaign, he was reunited with Wrighty.
In all, Rocky played 277 times for us, scoring 34 goals. He went on to represent Leeds, Manchester City, Chelsea, Norwich, Hull and Malaysian side, Sabah, before retiring in 2000.
On March 31, 2001, Rocky tragically passed away after a short battle with cancer. Later that day, supporters of Arsenal and Tottenham stood united in silence at Highbury to honour him before a north London derby.
Rocky's legacy lives on to this day. In March 2021, to mark the 20th anniversary of his passing, the Rocastle family and Arsenal formed the Rocky 7 project.
The initiative sees Arsenal in the Community work with local youngsters, providing them with one-to-one support and exposure to a wide range of experiences aimed to inspire and aid personal development.
MICHAEL THOMAS
Dave and I came through the ranks together, playing in district teams, it was a special journey with so many incredible moments that we could share with each other.
When we got to around 16/17 we were spending a lot more time off the field together. We went to a lot of parties – he seemed to know the scene a bit better than me! I would sometimes stay at Dave's family home and we would go out as I was from the same area.
I will never forget when he made his debut. We used to train at Highbury on a Friday and the youth team would go into the gym after the first-team. By that point, Dave was already training with the main squad and he was by the stairs waiting to tell me that he was making his debut tomorrow against Newcastle. He was absolutely glowing and he couldn't wait to tell me! He was beaming with pride about playing for The Arsenal.
Dave was humble, he had everything, he was so talented but he had time for everyone and that is what I Ioved about him. He was special like that – he didn't see himself as bigger than any other person, in his eyes he was just a young kid from Brockley who had time for everyone else.
I would go to him for advice as he was in the first-team a bit before me and he really was an old head on young shoulders. He lost his dad when he was five but he was just so well adjusted that you could ask him anything and he would try and help you out. He would treat everyone fairly.
He had such hunger and love for the club and playing for Arsenal – putting on the shirt – that was his team!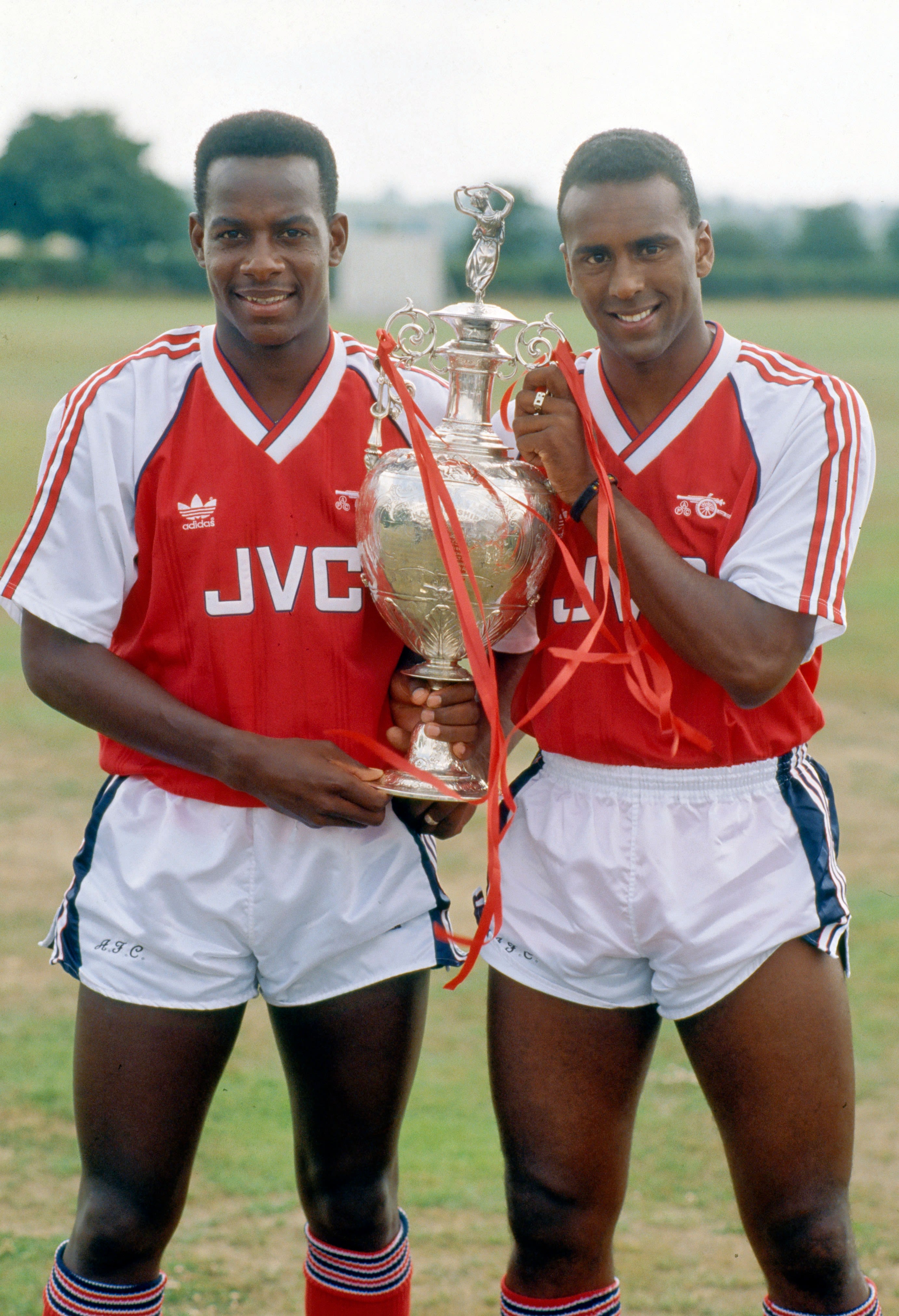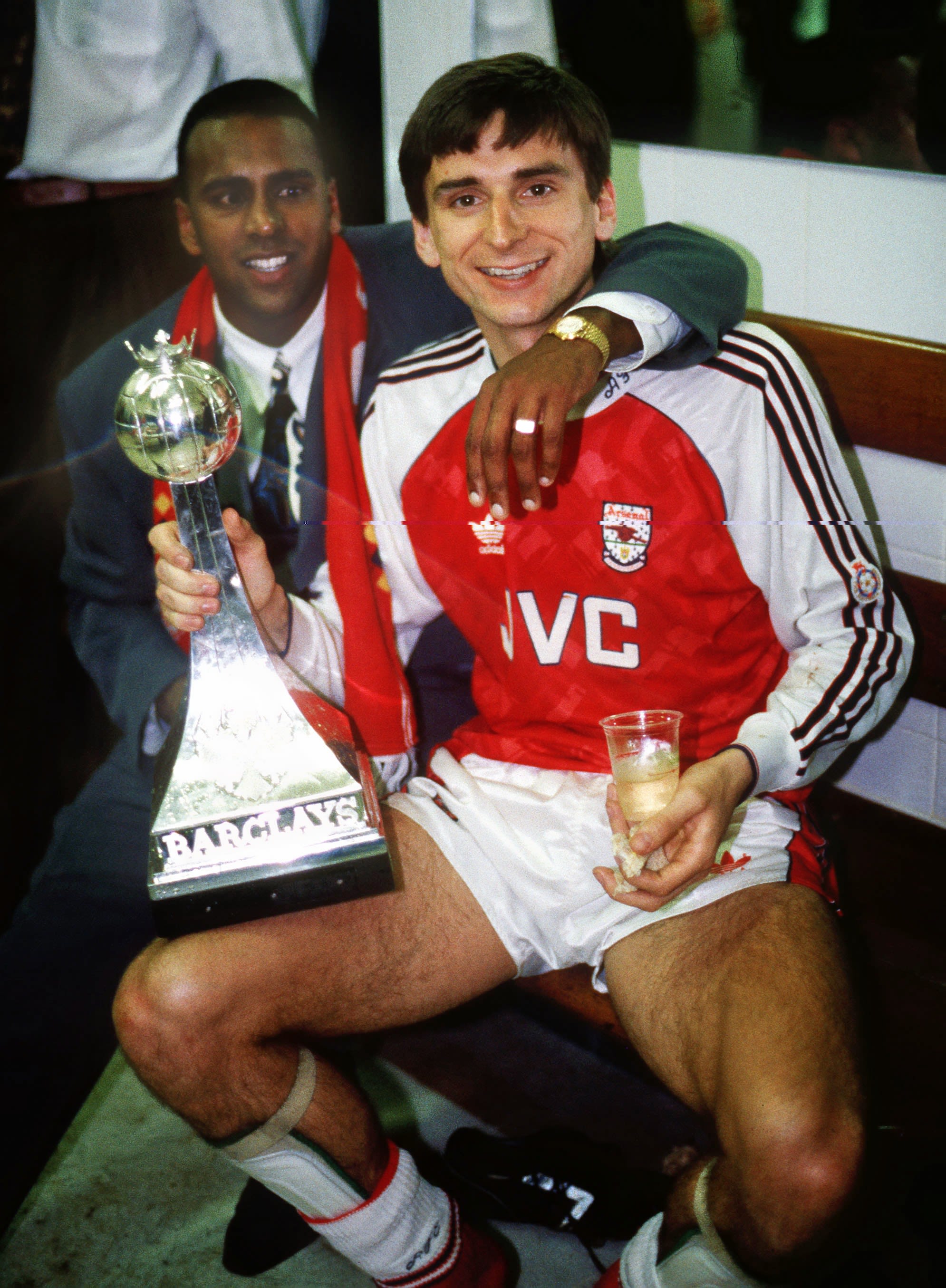 ALAN SMITH
One of the most memorable moments of my career involved Rocky, but it was actually away from the pitch.
My wife Penny and I went down for the Arsenal end-of-season dinner at the Hilton in Park Lane at the end of the 1986/87 season. I was joining the club at the start of the next season and we were sat there with other couples.
Rocky came over to introduce himself, welcomed me, said how delighted they were to have me at the club and said if there's anything he can do for me please ask.
Pen and I spoke afterwards in the car, almost gobsmacked at that particular interaction. Rocky spoke as if he was the 30-year-old club captain and senior man, yet he was 20 years old! He was so mature, so charming and so polite. That was our first experience and we hit it off right from that point.
On the pitch Dave was so good at putting in an early ball, just fizzing a low one in that corridor between the keeper and defenders. When I realised how accomplished he was at it, it became ideal because I could make my movement just before the defender.
He would do quite a few stepovers, which I had to get used to a bit – just watching him bamboozle defenders – but the gaffer knew Rocky had a special ability to go past players and encouraged him to be creative in the final third.
Having said that, Rocky was intelligent enough to know when to go past a player and when to deliver. In those early years, we had Brian Marwood on the left and Rocky on the right – that was some service for a centre forward!
PAUL DAVIS
I'd say it was a mixture of an older brother/uncle type of relationship. I was five years older than Dave so I like to think he saw me as a bit of a role model.
I wanted to be able to support all of our players, but in particular the young black lads that were coming through from the same part of town as me.
It made me feel good that I was someone Dave thought he could look up to, but to be honest he could look after himself. He's a London boy, so trust me, he could look after himself on and off the pitch, but people just loved him in terms of his personality and his enthusiasm.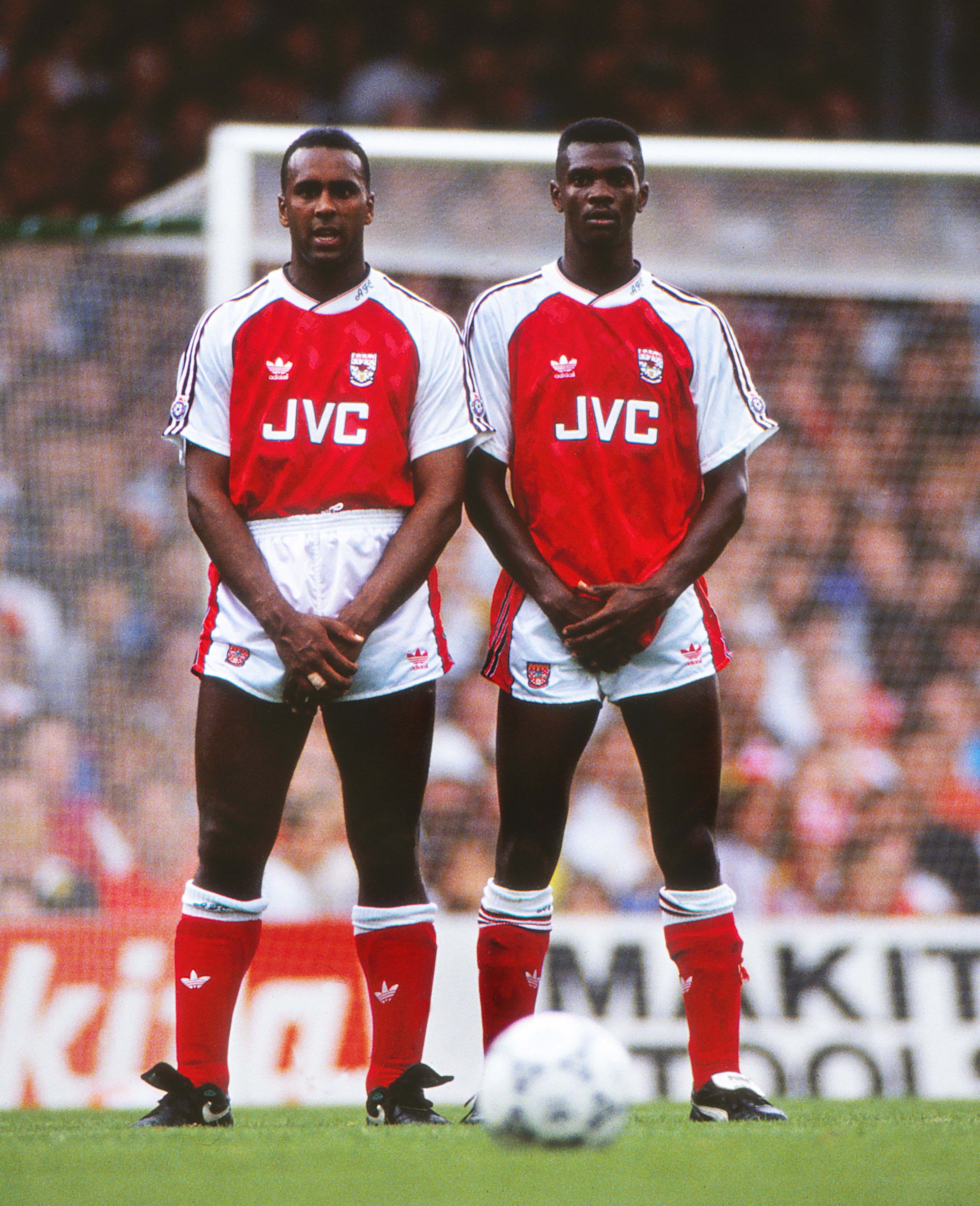 IAN WRIGHT
He saw something in me I couldn't even see in myself. It got to a point where I stopped turning up to those sessions because I knew he would be there, hounding me with the same message.
If I'm being honest, I was embarrassed. As I've gotten older, I've become someone that young players and parents speak to and ask for advice. It's not something I take lightly.
I think about what Rocky would have said to them, what he said to me, the things he told me to improve. As much as the game has changed, it's still the same.
We weren't just friends, we were brothers. He would come to watch me play for Palace religiously, and then Arsenal happened. I think about how many times we acted out being in the same team one day. Wright to Rocastle. Rocastle back to Wright. Two Brockley boys.
TONY ADAMS
I am just so grateful I got an opportunity to say goodbye to him. We were playing Aston Villa away – I was injured and in hindsight I'm so glad I was because it allowed me to go to the hospital and give him a big hug.
He died a week or so after that. It was extremely difficult to say goodbye to what was basically a 20-year relationship. He was courageous to the end and I have loads of memories but the emotion of that one has stayed with me.
We had so many highs, on and off the field, especially at Anfield in 1989 and him coming to my wedding but that final one of saying goodbye, just me and him, will stay with me forever.